Change Gear
Products & Services
Whether you want to sell one shirt as part of a special offer or for a specific event, or create a custom web store with multiple product offerings we can accommodate your needs.
We offer an extensive catalog of high quality, ethically-sourced apparel – from onesies to hoodies – for your customization. Don't see something you want? We can get it!
Product Offerings
We have access to all kinds of merchandise, including:
Onesies, Toddler and Youth sizes
Adult tees for men, women and unisex
Tank tops
Baseball tees
Hoodies and Sweatshirts
Masks and Water Bottles
Ethically-sourced Merchandise
All products offered by Change Gear are high-quality, ethically made and sourced. We offer union-made, USA-made, organic or recycled materials, and more.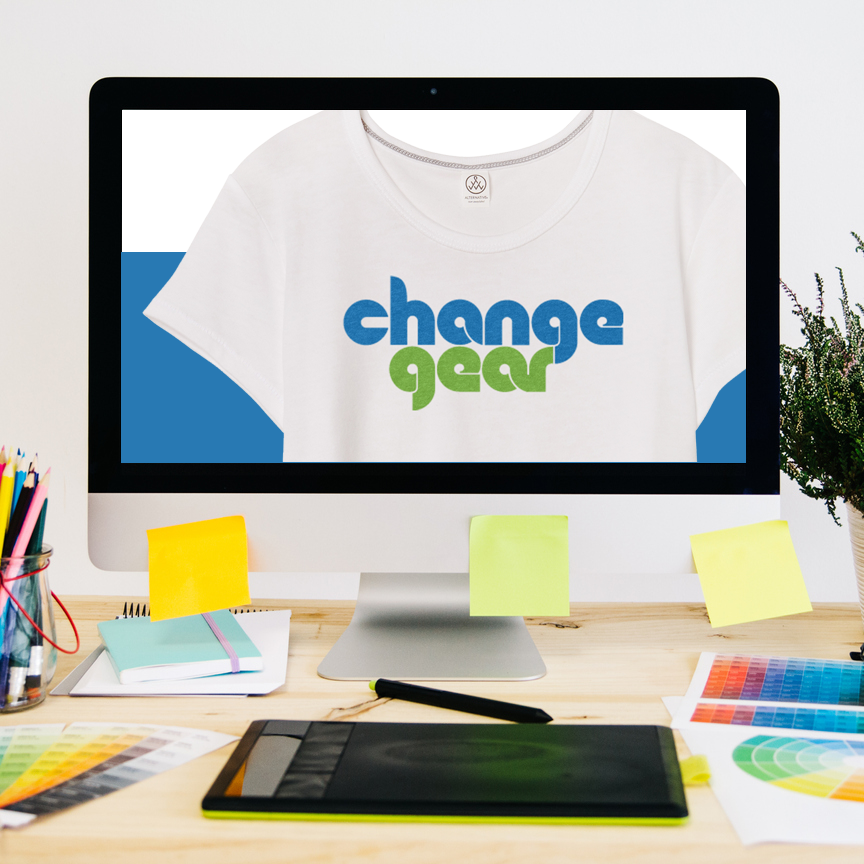 Professional Design
We can use your branding or create custom designs to capture a viral moment or produce limited edition gear.
Through design and product selection we create gear that your supporters will want to wear again and again. 
How it Works
You want to raise more money for your non-profit, campaign or cause by offering high-quality, well-designed, ethically-sourced gear online. Now what?
1 | Choose Design
We can use your existing logo and/or create custom designs that will promote your campaign or cause. Our experienced, talented designers will help you create on-brand apparel your supporters will want to wear. 
2 | Select Products
Choose from our huge selection of merchandise, or let us recommend our bestsellers. We manage the inventory and everything is printed on-demand so you'll never be sitting on a bunch of shirts that you can't sell! 
3 | Start Selling
You'll get your own branded web store to promote and start selling your gear. We set up the shop, manage the listings, and create professional product mockups. No e-commerce knowledge required!
4 | Collect Money
We handle production and fulfillment on all orders, as well as customer service. We offer competitive flat-rate pricing on all of the items we carry. We do all the work, and at the end of each month we send YOU a check!*